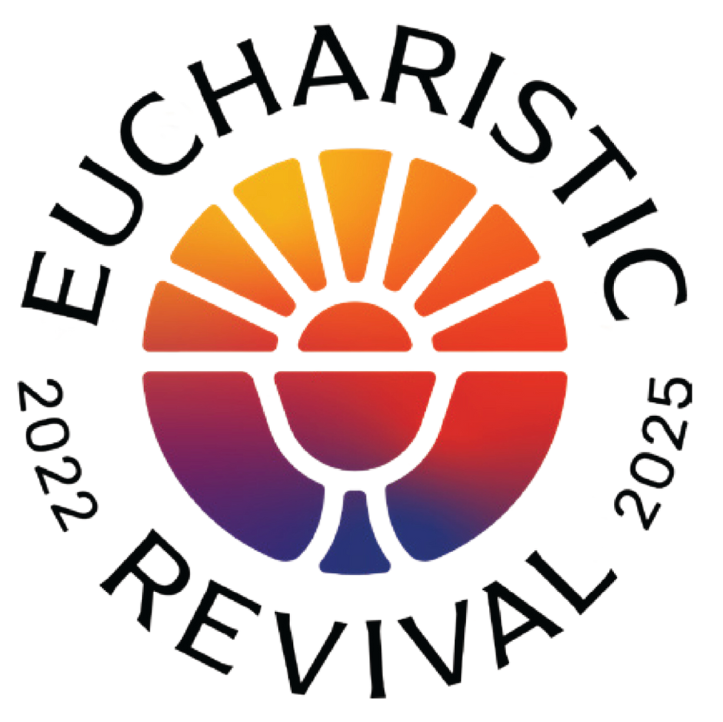 "I am the living bread that came down from heaven; whoever eats this bread will live forever; and the bread that I will give is my flesh for the life of the world." John 6:51
Overview
The National Eucharistic Revival is a three-year initiative of the bishops of the United States to renew our devotion and belief in the Real Presence of Jesus in the Eucharist.  To learn more visit: https://eucharisticrevival.org/
At this particular moment for the Church in the United States, with its many challenges, the National Eucharistic Revival is an opportunity to reflect on Christ's gift of Himself in the Eucharist and our response to that gift.
Join us on this journey to reflect on the importance of the Eucharist in the life of the Church. As Pope John Paul II said about the Eucharist, "Jesus waits for us in this sacrament of love."
Year of Parish Renewal
The year of Parish Renewal is from June 11, 2023 to July 17, 2024. This phase of the Revival seeks to foster Eucharistic devotion at the parish level, strengthening our liturgical life through faithful celebration of the Mass, Eucharistic Adoration, missions, resources, preaching, and organic movements of the Holy Spirit. Parishes are asked to focus on four goals: reinvigorate worship, create moments of personal encounter, engage in robust formation, and send Catholics forth as missionaries.